Assemblymember Silva
Six bills developed by the Conference of California Bar Associations (CCBA) are among the first couple of hundred signed by Governor Edmund G. Brown, Jr., as the deadline nears for him to act of the final bills of the 2011-2012 legislative session.
On August 27, Brown signed into law
AB 1985
by
Assemblymember Jim Silva
, a Conference-sponsored bill to conform trust law to the law of wills so that persons left specific property via trust will not lose the property - or its value - if the trustor becomes incapacitated and a successor trustee sells or encumbers it. AB 1985 was the legislative embodiment of
CCBA Resolution 01-02-2011
developed by CCBA delegate Borden Webb and sponsored by the Sacramento County Bar Association.
On
September
7, Brown signed 53 bills into law, including 5 originating from the CCBA. These included:
Commissioner Don E. Green
Assemblymember Gatto
AB 1624
by
Assemblymember Mike Gatto
, which protects California seniors from having their multi-party bank accounts cleaned out - legally - by unscrupulous "friends" or family members added to the account to help the senior manage his or her finances. The enactment of this bill brings to a successful conclusion a seven-year effort to overturn the decision in
Lee v. Yang
(2003) 111 Cal.App.4th 481, which reinterpreted California's Multiple Party Accounts law to permit such plunder. The effort began with
AB 69 of 2005
, a bill sponsored by then-Assemblymember Tom Harman and sponsored by the
California Law Revision Commission
, which passed the Assembly on Consent but died in the Senate Judiciary Committee without hearing. The cause was re-joined last year when the CCBA adopted
Resolution 06-06-2010
by delegate and former Probate Commissioner Don E. Green of the Contra Costa County Bar Association and sponsored
SB 273
by now-
Senator Harman
. That bill, too, died in the Senate Judiciary Committee without hearing, but it produced the dialogue that led to the introduction and - after long and effective negotiation and amendment - subsequent enactment of AB 1624 by Assemblymember Gatto.
Assemblymember Huber
AB 1354
by
Assemblymember Alyson Huber
, which codifies the relevant case law relating to privilege logs, thereby bringing needed clarity to this often-contentious and confusing area of procedure. The enactment of AB 1354 is culminates several years of effort by Assemblymember Huber to enact this legislation, which began its life as CCBA
Resolution 11-05-2005
, a resolution sponsored by Ms. Huber as a practicing attorney and CCBA delegate from the Santa Clara County Bar Association.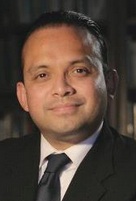 Assemblymember Alejo
AB 1865
by Assemblymember Luis Alejo, which expands the information given to defendants in eviction cases to include the name and phone number of lawyer referral services certified by the State Bar of California above and beyond the local county bar association specified under current law. The bill, which came out of
CCBA Resolution 11-04-2010
by Elizabeth Moreno of the Beverly Hills Bar Association, benefits everyone in eviction cases - tenants, landlords, and the courts - by making sure that eviction defendants who want or need legal advice can get that advice from competent, experienced counsel, better ensuring that tenants can protect their rights, and that landlords and the courts won't be burdened with merit-less lawsuits.
Assemblymember Jones
AB 1927 by Assemblymember Brian Jones, which clarifies that disputes calling for the apportionment of easement maintenance costs may be resolved in Small Claims Court if the amount in controversy is within the Small Claims jurisdictional threshold, rather than forcing these actions to go through a more elaborate – and costly – superior court process which includes mandatory, non-binding judicial arbitration. The bill was the product of
CCBA Resolution 02-03-2011
by John Crawford of the Bar Association of Northern San Diego County.
Assemblymember Wieckowski
AB 2273
by
Assemblymember Bob Wieckowski
, which requires the transfer of an interest in a common interest development under the power of sale contained in any deed of trust or mortgage to be recorded within 30 days of the sale, and also expedites to 15 days from the date of sale the time frame in which that person would be required to mail a copy of the trustee's deed to a homeowner's association that requested the information. The effect of these two changes will be to better ensure that those who gain title to foreclosed property in common interest developments alert the homeowners' associations of those developments of the transfer of ownership, pay the fees they are required to pay as part of a common interest development in a timely manner, and thereby prevent the kind of blight in the development that drives down the quality of life and property values within the development. AB 2273 was the direct product of
CCBA Resolution 12-01-2010
developed by CCBA Board Member Carter Glahn as part of the Sacramento County Bar Association delegation.